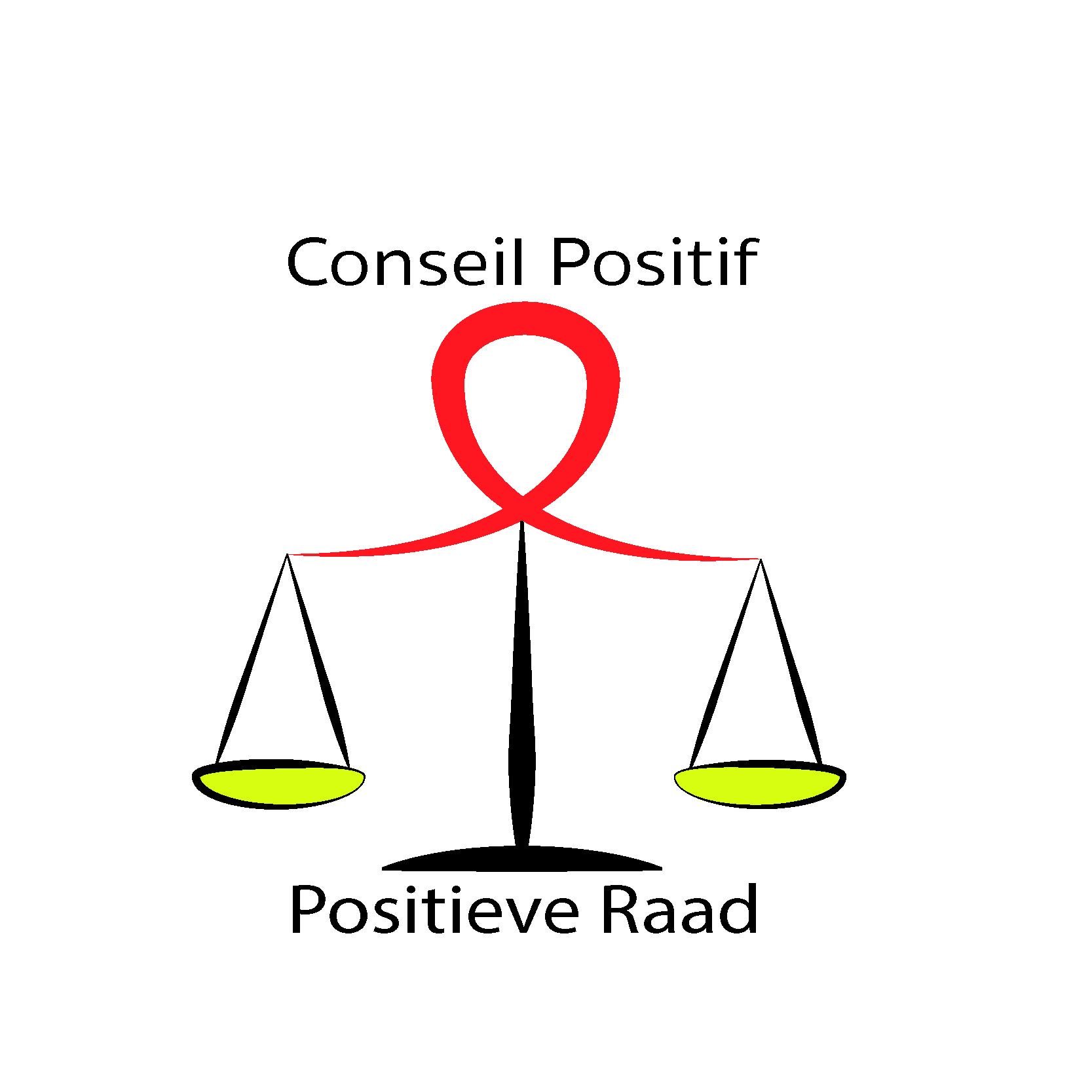 The Positive Council is a consultative body for people living with HIV as established by the Inter-ministerial Conference of Public Health on the 24th of February 2014. Since its establishment, the Positive Council is a permanent member of the Monitoring Committee.
It is entitled to provide expert advice, upon request or upon its own initiative, on any topic that concerns people living with HIV as for example medical treatment and follow-up, support, quality of life and well-being, education, legal context, socio-economic barriers and promotion of HIV research.
Despite the lack of operational and staff funding, the Positive Council has been very active. Throughout the past years, the Positive Council has been consulted by the Ministry of Health. At the occasion of the discussions regarding the new convention between INAMI/RIZIV and the HRCs (2018), the Positive Council provided input concerning the needs and concerns of people living with HIV.
In order to carry out its mission, the Positive Council needs support and collaboration from the different stakeholders involved in the response to HIV in Belgium. The expectation is that the Positive Council is consulted and involved whenever it is appropriate according to the MIPA principle.
Mission statement
The Positive Council aims
1/ to guarantee the meaningful involvement of people living with HIV at all the levels that concern them,
2/ to add the patient's perspective to the expertise of healthcare providers, community health workers and other professionals and
3/ to act as a consultation board for policy makers, patient organisations, community organisations, key-populations and the Monitoring Committee.
The Positive Council will achieve those goals through actions in the following domains:
1.1 Consider the broad diversity of the people living with HIV community
1.2 Ensure communication with and consultation of people living with HIV through annual meetings and a consultation platform
1.3 Offer individual support to people living with HIV and take on a mediator's role whenever needed
1.4 Establish regular interaction with the array of patient organisations and community organisations
1.5 Maintain and increase contact with HRCs and policy stakeholders on a regular basis and whenever necessary
2.1 Reinforce the collaboration with the Monitoring Committee in order to ensure the involvement of the Positive Council in the implementation of the HIV plan
2.2 Embed the advisory activities of the Positive Council within the working procedures of the Monitoring Committee
3.1 Liaise with HRCs to improve the referral pathways to support services so that they reflect the needs of people living with HIV and include peer-to-peer referrals
3.2 Support the development of a monitoring tool to evaluate the implementation of the HIV Plan and ensure the integration of the people living with HIV's perspective