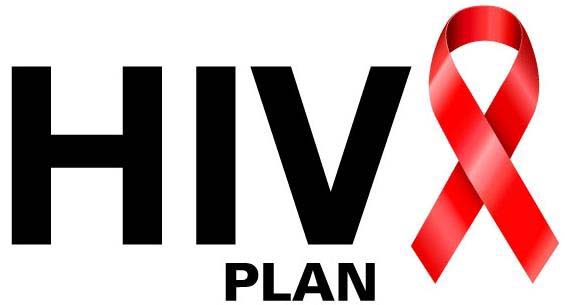 Major achievements of the national HIV Plan 2014-2019
The development of the HIV plan 2020-2026 is a good opportunity to look back at what the first HIV plan 2014-2019 managed to realize. Several positive achievements can be mentioned, upon which the new plan will be built.
To start with, perhaps the most important achievement of the plan was that it brought together scientists, clinicians, community health workers and other actors from the HIV field across Belgium. It was the first time that actors from prevention, testing, clinical care, and quality of life as well as people living with HIV worked together towards well defined goals for a six-year period. This created a pathway to provide the best possible support, care, and policy environment to people living with HIV and those at risk, with special attention to those most in need. The implementation of the plan was monitored within the Monitoring Committee, that was established by the Inter-ministerial Conference of Public Health on the 24th of February 2014 (action 54).
The first HIV plan was developed during a period of major changes within the field of HIV prevention, testing and care which were quickly taken up although new challenges came along. It is not without pride and gratitude to see how different actors not only welcomed the new developments, but even embraced and included them within their services.
During the period of the first HIV plan, research projects were set up to better understand the needs and behaviour of people at risk of HIV infection while using Pre-Exposure Prophylaxis (PrEP), in line with action 34 of the HIV plan. The high acceptability and feasibility of PrEP among men who have sex with men was demonstrated in a Belgian PrEP demonstration project. Subsequently, HIV health care providers, community-based organisations in the prevention field and people living with HIV appreciated the decision by the federal Ministry of Public Health to reimburse PrEP for people at high risk of HIV acquisition. This has meant that Belgium was one of the first European countries where PrEP was rolled out at national level.
In line with action 1 and 3, the HIV plan provided the framework to review prevention messages and inform people at risk about the different options they have, to protect themselves and their partners. Many studies have shown by now that using a diversity of preventive tools and tailoring them to people's needs is the most promising approach to finally reduce HIV transmission rates.
Another achievement has been the continued effort to test and treat people as early as possible. Access to timely HIV treatment has been improved specifically through action 36, which called for starting HIV treatment in people who are recently diagnosed regardless of their CD4 counts. This action resulted in earlier treatment for people living with HIV, earlier reach of undetectable viral load which is most probably leading to a lower transmission rate at community level.
Additionally, the decentralisation and de-medicalisation of HIV testing (action 38) allowed to reach out to most at risk populations who otherwise would not access HIV testing services. The legalization of de-medicalized HIV testing has been important for community-based organisations that provide testing services with the help of non-medical providers, also referred to as lay providers. A training programme for lay providers is developed and although its implementation is still in an early stage, a number of training sessions has already been provided.
This allowed for offering HIV/STI testing services outside formal health facilities in order to facilitate the accessibility to testing and uncover new diagnoses. However, it must be said that these community-based interventions are not only focused on testing. They aim to raise awareness, mobilize local communities and prevent new HIV/STI infections. This health promotion approach is therefore much broader than what is presented in terms of testing yield.
With the support of national and regional health authorities and RIZIV/INAMI, Belgium was able to ensure a combination of treatment, preventive services including PrEP and targeted testing initiatives for diverse communities. It can be plausibly assumed that the recent declining trend in newly registered HIV cases within the groups most affected by the epidemic, as evidenced by the national HIV surveillance results, is an effect of this combination prevention approach.
Success was also achieved in the field of treatment and care. At times of increased numbers of people living with HIV, the HIV Reference Centres managed to provide efficient multi-disciplinary support to people living with HIV. Belgium is doing quite well in its achievement of the 90-90-90 goals, with a high number of people getting tested, treated and linked to and retained in care (action 42, 43). As people living with HIV live longer, healthy ageing and quality of life have become important goals of the care for people living with HIV. Continued efforts will be needed to retain people living with HIV within care and prevent them from additional infections and co-morbidities. Longer term side effects remain a point of attention within care, especially for those diagnosed many years ago and aging with HIV.
As shown by recent needs assessment, stigma and discrimination remain an important barrier for people living with HIV to live their lives to the full. It has been positive to see how increasing numbers of people living with HIV from several communities and backgrounds are willing and able to put a face to HIV and normalize it within society (actions 50 and 51). The creation of the Positive Council by the Inter-ministerial Conference of Public Health on the 24th of February 2014 has provided an important platform for people living with HIV to become an active partner within the national HIV plan (action 55).
The first Belgian HIV plan was a national effort and a bottom-up initiative and therefore met with great enthusiasm by all stakeholders in the HIV field. With its successor, the second plan 2020-2026, we hope to be able to build on its achievements and to counter the newly emerging challenges with similar success. While the HIV plan provides a sound policy framework to this end, continuous political commitment and collaboration of all partners are needed to reach the plan's ambitious goals.